Eruv of Dallas 36 Hour Emergency Matching Campaign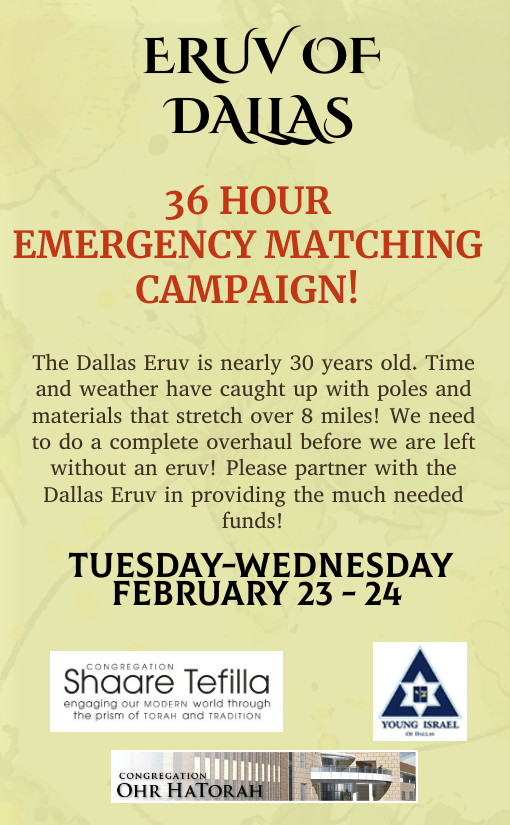 36 Hour Live Campaign – Tuesday February 23, 12:00 PM – Wednesday February 24, 6:00 PM
The Dallas Eruv, encompassing several shuls and community organizations, is nearly 30 years old. Time and weather have caught up with poles and materials that stretch over 8 miles. A complete overhaul is needed before we are without a functional Eruv.
In addition, more -affordable housing and other upgrades, are just a few "poles-throw" away from coming to fruition.
Partner with the Dallas Eruv in providing the needed funding to insure we have the benefits of the eruv for many years to come.
A special thank you to the generous MATCHERS that have made this critical campaign a priority.
YOUR DONATION DOUBLED!