Halacha Headlines: How has Rabbanus (being a shul Rabbi) changed over the past 40+ years?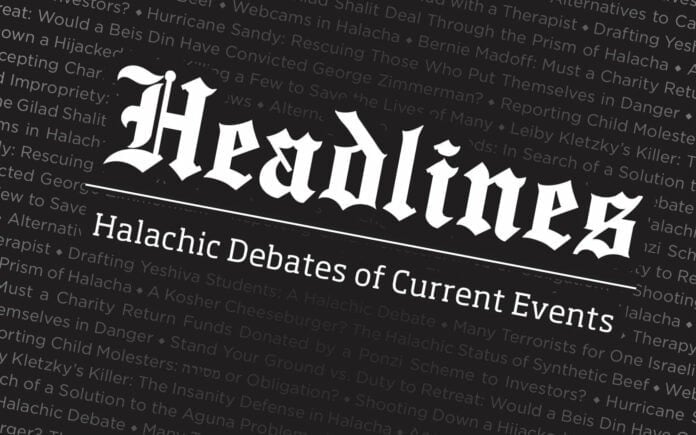 Program
What are the strangest shaylos a shul Rav is asked? What about 40+ years ago? What are the greatest challenges and difficulties encountered by a shul Rav? How have things changed? What's most enjoyable, and what's the least enjoyable? What are congregants struggling with the most today?
***Guest Hosted by Ari Wasserman *** Author of "Making it Work", "Making it ALL Work" (for women) and 10 other Seforim, Maggid Shiur, Yerushalayim
with Rabbi Berel Wein – Rabbi of Beit Knesset Hanassi, Yerushalayim – 7:59
with Rabbi Zev Leff – Rabbi of Moshav Matisyahu – 39:39
with Rabbi Gershon Bess – Rabbi of Cong. Kehilas Yaakov, Los Angeles – 1:16:37
Podcast
Sources
---
Support Our Work
Your gift to DOJLife.com helps us continue our effort to unite the Dallas Orthodox Jewish community by publishing community news, original, stimulating and inspirational content, organization listings, community Classes & Events calendar, Tefilla calendar, classifieds, gemachs, etc., one site designed with everyone in mind. Donations on this page will be charged in $US and will receive a US tax-receipt.
Make a one-time donation
Make a monthly donation
Make a yearly donation
Choose an amount
Or enter a custom amount
$
---
Your contribution is appreciated.
Your contribution is appreciated.
Your contribution is appreciated.
Donate
Donate monthly
Donate yearly
---
Subscribe to Our Newsletter