The Sadigura Rebbe: An Appreciation
BNEI BRAK (VINnews) — The Sadigura Rebbe's sudden passing at the age of 65 left his children orphaned, his Chasidim bereft of their leader, and the Jewish nation bereft of one of its most unique personages.
The Rebbe hailed from a family of royalty. As a descendant of Rabbi Yisrael of Ruzhin who himself descended from the Maggid of Mezeritch, Rashi and David, king of Israel, it is fitting with his humble nature that he requested the Tehillim of David to be said at his funeral instead of eulogies. However his natural humility cannot overshadow the tremendous accomplishments of his lifetime. As a youth he was sent to learn in Ponovezh- a Chasidic heir in the major Lithuanian yeshiva- and he maintained close contact with the yeshiva for the rest of his life. At the same time he came under the influence of his illustrious grandfather, Rabbi Mordechai Shalom Yosef of Sadigura, who had a seminal influence on the budding young scholar.
After his marriage, he continued to study and learn, gaining recognition as a towering Torah personality who had Semicha from Rav Moshe Feinstein, Rav Chanoch Padwa, Rabbi Yitzchak Yaakov Weiss and Rabbi Shmuel Vozner. He maintained a close relationship with Rabbi Moshe Feinstein while living in America and with Rabbi Vozner he maintained close contact for the rest of his life.
Later he moved to the London neighborhood of Golders Green where he established the Ohr Yisrael community and served as a Dayan for many years. He had a broad erudition which he brought to bear in his talks, which included a wide range of sources in Jewish thought. London's Jews flocked to him for advice on all matters and the rebbe patiently responded and helped every Jew in distress.
The Admor however was not just revered and loved in Chareidi circles but also by religious Zionists, since he took an uncompromising stand on relinquishing parts of the land of Israel. During the 1998 discussions over the Hevron agreement the rebbe stipulated that there be an army base in the neighborhood overlooking the Jewish community in order to protect it. Prime Minister Netanyahu agreed to the demand but unfortunately never fulfilled it. During the 2005 Gaza disengagement the rebbe fought against Aguda entering the government and supporting the process and even tried to dissuade Rabbi Elyashiv from entering the government.
After his father passed away in 2013, the Admor moved to Bnei Brak where he took on the mantle of leadership and established and supervised numerous Sadigura institutions around the world. As a member of the Council of Torah Sages, he took a central part in dealing with laws pertaining to the Chareidi community. As a communal leader he guided, advised and encouraged all who came to see him.
In the last two years the rebbe was sick and had to travel to Los Angeles for treatment. Recently he returned but yesterday he felt unwell and went to hospital where he collapsed and died shortly afterwards.
He is survived by his ten children all of whom follow in his illustrious footsteps and serve as communal leaders worldwide.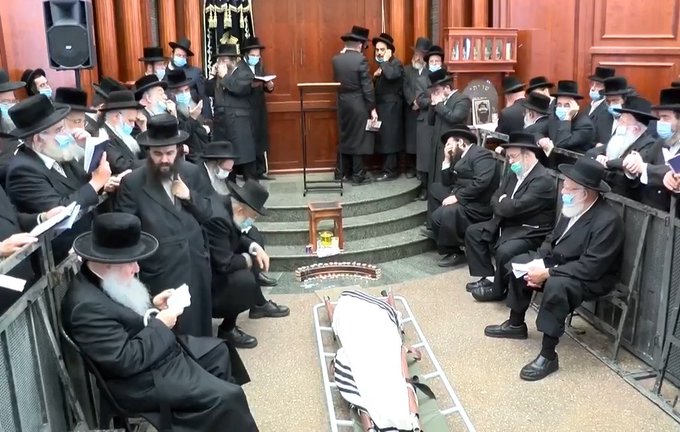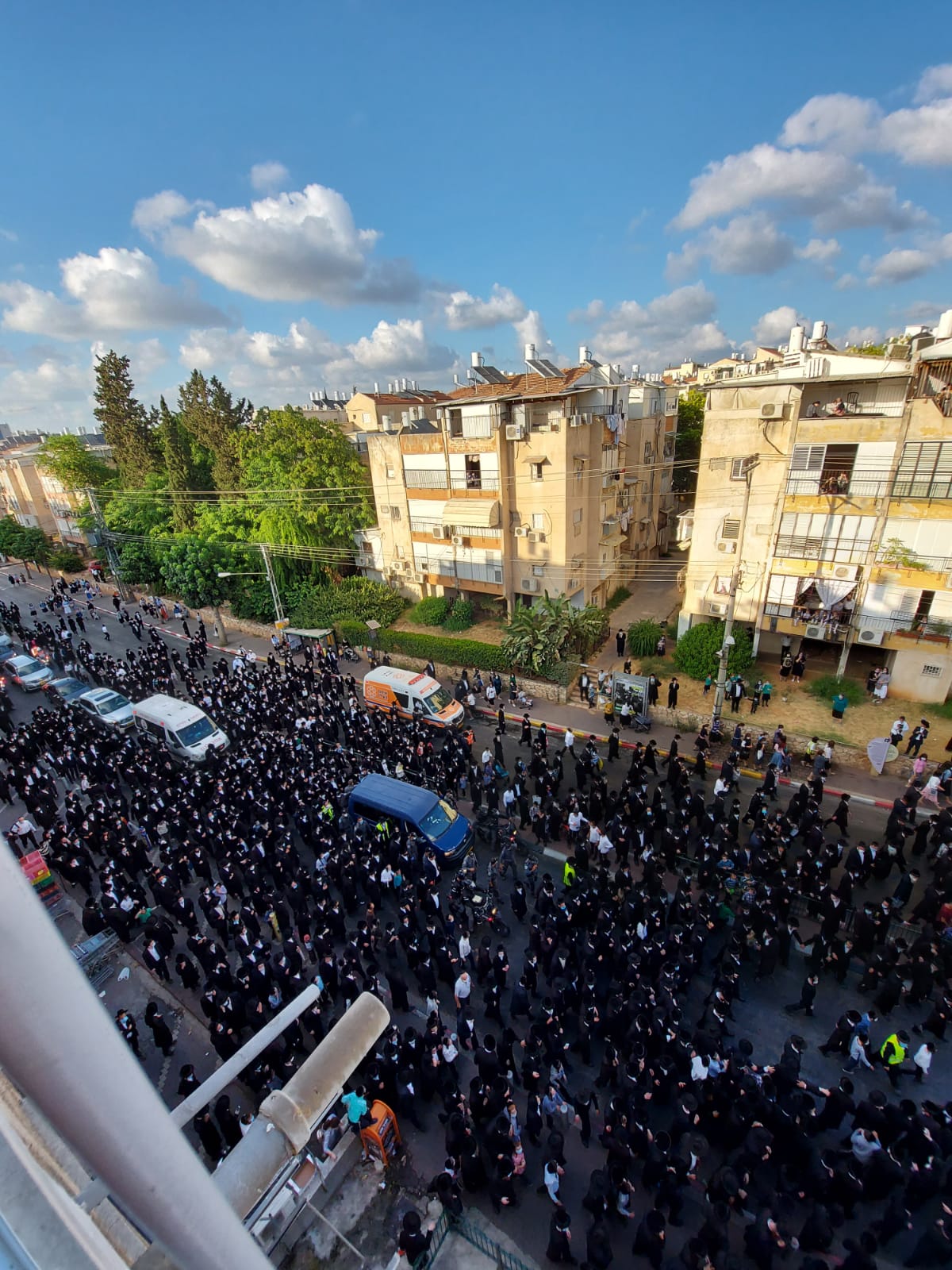 Tweet from Prime Minister Netanyahu : "In the name of all the citizens of Israel I wish to send condolences to the family and community of Rabbi Yisrael Moshe Friedman, the Sadigura Rebbe. The rebbe was a model for thousands. His nobility and pleasant manners, his customs and his devotion to Torah and Derech Eretz were and will continue to be a role model for all of us. May his memory be blessed."
---
Follow DOJLife.com
---
Support DOJLife.com