Rebuilding Series: Judging with a Heart of Gold. By Marshall Lestz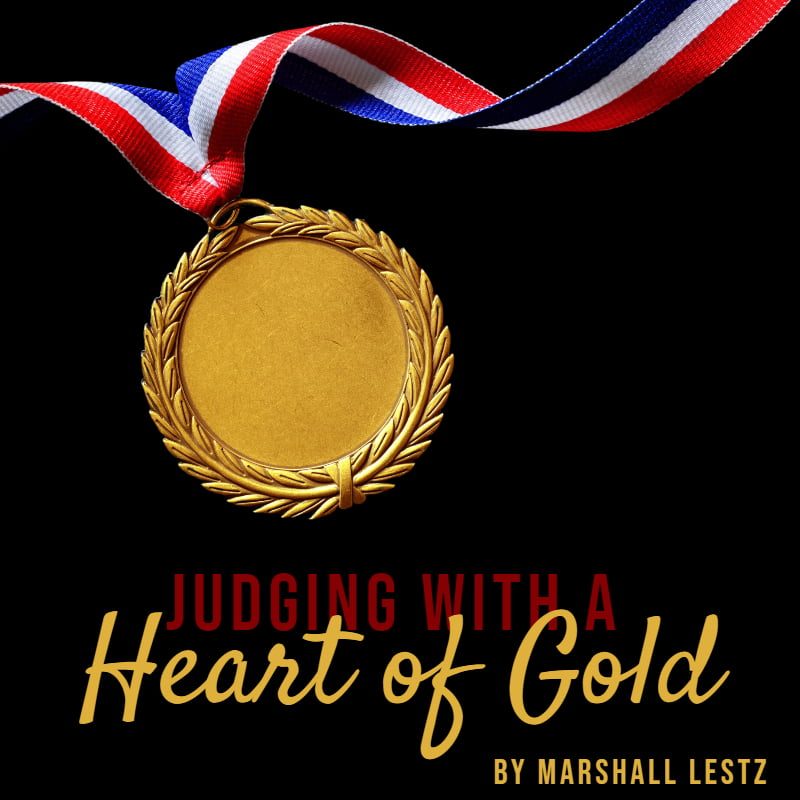 Rebuilding Series: Judging with a Heart of Gold. By Marshall Lestz
Good Morning Everybody,
In the Olympics, the winners aren't always decided by who can run the fastest, jump the highest, or lift the most weight. In some of the events, medal winners are determined by judges. Like for example, in diving and gymnastics. In these events, the judges evaluate the athletes based on two criteria: Execution, and Degree of Difficulty.
This got me thinking… How do we typically judge people compared to the way they do it in the Olympics? It seems that we often employ only one of these two judging criteria: Execution. We see someone behaving a bit uncivilized or talking too loudly on their phone in the grocery store, so we take some points off for that. Someone can't control his temper, sorry, that's a 3 point deduction. Someone doesn't express a big enough "thank you" when we do them a favor, that's a serious point deduction. But here's the deal– we're forgetting one really big component: The degree of difficulty.
Generally speaking, we have NO IDEA HOW DIFFICULT THINGS ARE FOR OTHER PEOPLE. We may think that someone should be able to conduct himself more properly or do a certain mitzvah better… but can we know what's inside another person's mind or heart, or have any idea what they're truly capable of? Do we know what they might be going through, or what kind of ordeals they experienced years ago that are still influencing them today? What's easy for us isn't necessarily easy for them, and vice versa! Parenthetically, I'm not saying we should approve of other people's inappropriate behavior. I'm simply talking about not looking negatively at them for not being able to do what we think they should be able to do.
Only Hashem knows how difficult things are for each of us. And He calibrates our tests with the perfect degree of difficulty that each of us needs to reach our potential.
So, might there be anyone in our life with whom we're judging a little too much on "execution" and not enough on "degree of difficulty?" The more we're able to judge each other with love and empathy, the stronger and more peaceful our relationships will become. And you can't put a price on that. Not even a gold medal.
Have a joyful day,
Marshall
Keep on Building!