BDE: Harav Shalom Povarsky, zt"l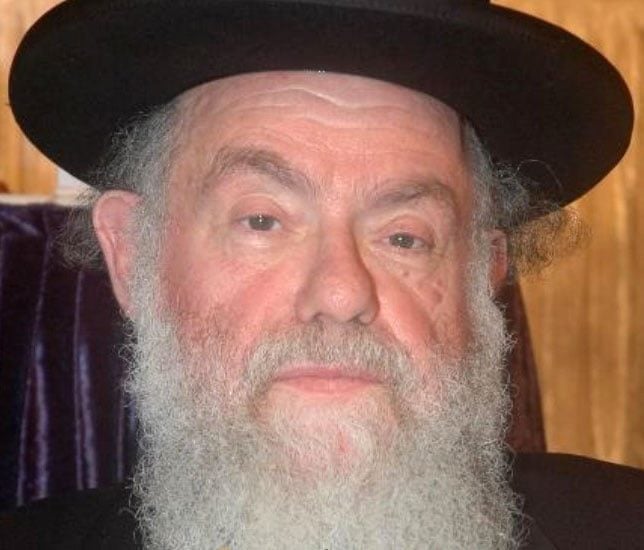 The Torah world was thrown into morning with the passing of Harav Shalom Povarsky, zt"l, Rosh Yeshiva in Kol Torah in Yerushalayim. He was 85 years old.
Rav Shalom was stricken with corona around one week ago, and was taken to Hadassah Ein Keren Hospital on Wednesday when he had trouble breathing. His condition deteriorated, and he was sedated and put on a ventilator. He was niftar on Shabbos.
Rav Shalom was the son of Hagaon Harav Dovid Povarsky, Rosh Yeshivas Ponovezh, and Rebbetzin Chaya Feigel, daughter of Harav Dovid Dov Kreiser zt"l, a rosh yeshiva at the Kletzk Yeshiva. He was born on 24 Nissan, 5695/1935 in Baranovitch, and he was four years old when his parents moved to Eretz Yisrael. His brother is ybl"c Harav Baruch Dov (Berel) Povarsky, shlita, Rosh Yeshivas Ponovezh.
Rav Povarsky learned in Yeshivas Ponovezh, and served as a magid shiur in Yeshivas Be'er Yaakov before joining Yeshivas Kol Torah in Bayit Vgan. He was beloved by his talmidim, and was was devoted to them as a father to a son.
Rav Shalom was known for his mastery of Talmud Yerushalmi, and served as the Chief Editor of of the Machon Hamaor edition of the Yerushalmi.
The levayah took place on Motzaei Shabbos, as it left Yeshivas Kol Torah for the Ponovezh beis hachaim in Bnei Brak, where kevurah took place next to his illustrious father.
Yehi zichro baruch.
---
Follow DOJLife.com
---
Support DOJLife.com
Other
Subtotal
Apply Coupon
Total
Total Due Today
Donate