Eating Meat in Halacha & Hashkafa; Is Vegetarianism a Treif Hashkafa?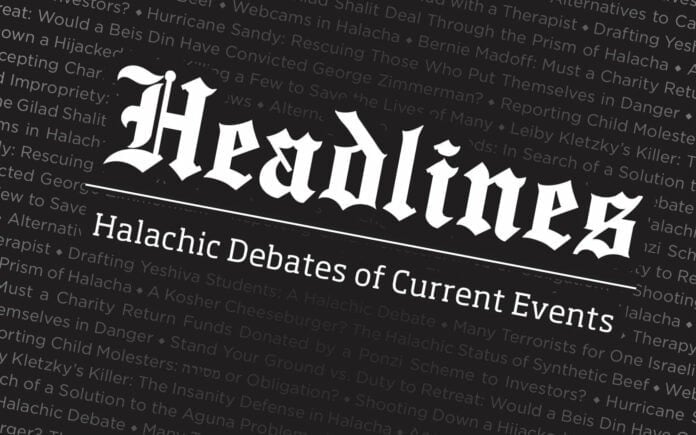 Is it permitted to be a vegetarian or vegan? What about an animal rights activist? Is meat required on Shabbos, Yom Tov and at a Bris? Can we eat veal? Is there a chance shchitah can be banned in the U.S. like what's happening in Europe? Is Synthetic meat still fleish? Can an Ashkenazi eat meat from a Sefardi hashgacha and vice versa? Can meat be left alone on a barbecue or at home with non-Jewish cleaning help?
***Guest Hosted by Ari Wasserman *** Author of "Making it Work", "Making it ALL Work" (for women) and 10 other Seforim, Maggid Shiur, Yerushalayim
with Rabbi Yitzchak Breitowitz – Renowned Posek and Senior Lecturer at Yeshivas Ohr Somayach – 4:23
with Rabbi Pinchas Goldschmidt – Chief Rabbi of Moscow, President of the Conference of European Rabbis – 32:03 with Rabbi Yissochar Dov Krakowski – Director of OU Kosher in Israel, noted Posek and author – 47:23
Podcast
Source Material
---
Support Our Work
Your gift to DOJLife.com helps us continue our effort to unite the Dallas Orthodox Jewish community by publishing community news, original, stimulating and inspirational content, organization listings, community Classes & Events calendar, Tefilla calendar, classifieds, gemachs, etc., one site designed with everyone in mind. Donations on this page will be charged in $US and will receive a US tax-receipt.
Make a one-time donation
Make a monthly donation
Make a yearly donation
Choose an amount
Or enter a custom amount
$
---
Your contribution is appreciated.
Your contribution is appreciated.
Your contribution is appreciated.
Donate
Donate monthly
Donate yearly
---
Subscribe to Our Newsletter