How An Israeli Journalist Learnt Torah From An Arab Nurse
JERUSALEM (VINnews) — Israeli television anchor Tamar Ish-Shalom shared a picture which puzzled her on her Twitter account. Apparently Ish-Shalom's children had gone to the local clinic and an Arab nurse gave them stickers with images of chareidi children performing mitzvos. Ish Shalom found it amusing that the nurse had given secular children pictures of chareidi kids but couldn't understand what the red heifer was doing in the picture.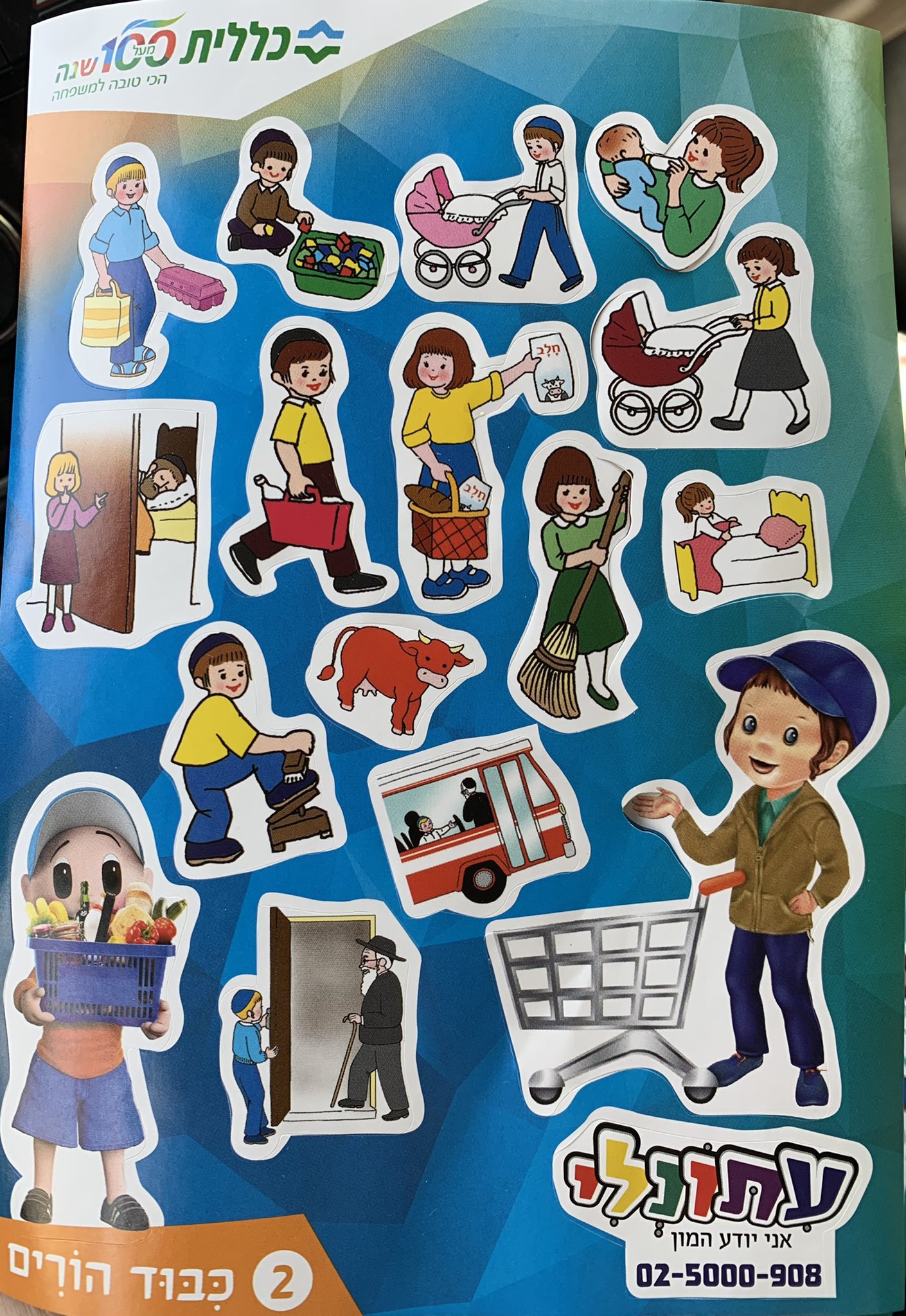 Followers of Ish Shalom were quick to respond, explaining to her that the goal of the pictures was to show children demonstrating respect for their parents. In the Talmud it is related that Dama Ben Nesina, a gentile person who lived in Ashkelon, had a very valuable stone which was used for the Yashpeh (Jasper) stone in the Choshen and was required by the sages of his time. However Dama refused to give the rabbis the stone because the key was under the pillow where his father was sleeping and he didn't want to wake him. The reward for Dama was that a red heifer was born to him the next year -which was even more valuable. This explains the picture of the red heifer next to the child who is not waking his parent.
Ish Shalom was impressed by this explanation and wrote that "I learnt something new. Thanks!."