Two Brothers, Two Pieces Of Advice, Two Miraculous Occurrences
JERUSALEM (VINnews) — Yitzchak and Efrat Chori, a couple who had been childless for over 20 years, came to Rabbi Chaim Kanievski in December 2019 and asked what more they could do to have children. Rabbi Chaim suggested that they help to complete a Mikve in a place where there had never been one. The Chori's set out to fulfill the rabbi's advice and helped to complete the mikve in Moshav Zohar which is situated in the western Negev. Immediately after completing the Mikve, Efrat became pregnant and gave birth in March 2021, 21 years after her marriage.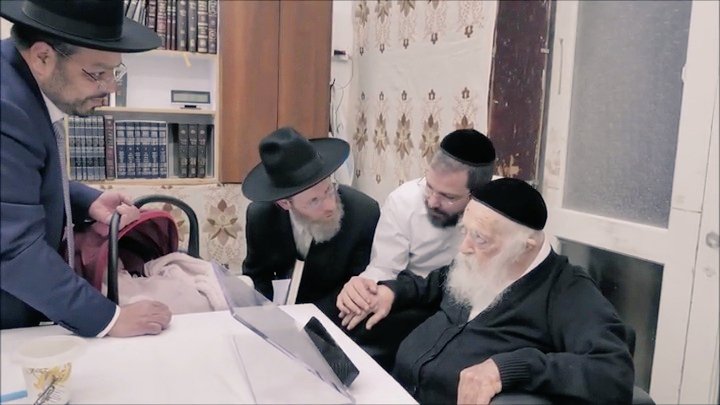 Meanwhile Yitzchak's brother Neria was also childless after more than 12 years of marriage. He too asked Rabbi Kanievski what he could do to merit children. Rabbi Kanievski told him to be stringent regarding the laws of Terumos and Maasros, including making a Prutah Chamurah (required for tithing Maaser Sheni). Neria adopted the stringencies regarding Terumos and Maasros and he too had his first son this week – just over a year after he came to Rabbi Kanievski and asked for his advice.
---
Support Our Work
Your gift to DOJLife.com helps us continue our effort to unite the Dallas Orthodox Jewish community by publishing community news, original, stimulating and inspirational content, organization listings, community Classes & Events calendar, Tefilla calendar, classifieds, gemachs, etc., one site designed with everyone in mind. Donations on this page will be charged in $US and will receive a US tax-receipt.
Make a one-time donation
Make a monthly donation
Make a yearly donation
Choose an amount
Or enter a custom amount
$
---
Your contribution is appreciated.
Your contribution is appreciated.
Your contribution is appreciated.
Donate
Donate monthly
Donate yearly
---
Subscribe to Our Newsletter