Watch: Israeli Arab Yoseph Haddad Blasts BDS Activists In South Africa
JOHANNESBURG — Yoseph Haddad is an Israeli Arab, an IDF disabled veteran and an active defender of Israel both on social media and around the world. Haddad serves as the director of the Together Responsible For One Another (B'Yachad Arevim Zeh La'Zeh) association which fosters relations and connections between the Israeli Arab sector and Israeli society. Haddad was asked by the Strategic Affairs Ministry in Israel to travel to South Africa and debate with BDS activists there. He agreed despite knowing that on return he would have to quarantine himself for two weeks. The following clip depicts his successful successful debates with BDS activists in South Africa.
Israeli Arab activist @YosephHaddad flew to South Africa to challenge the anti-Israel narrative. This is what happened: pic.twitter.com/WJnGwkxhSt

— 4IL (@4ILorg) May 31, 2020
Haddad has also warned of the anti-Israel rhetoric used by BDS in compare the George Floyd affair to the way Israeli soldiers treat Palestinians such as in the following picture: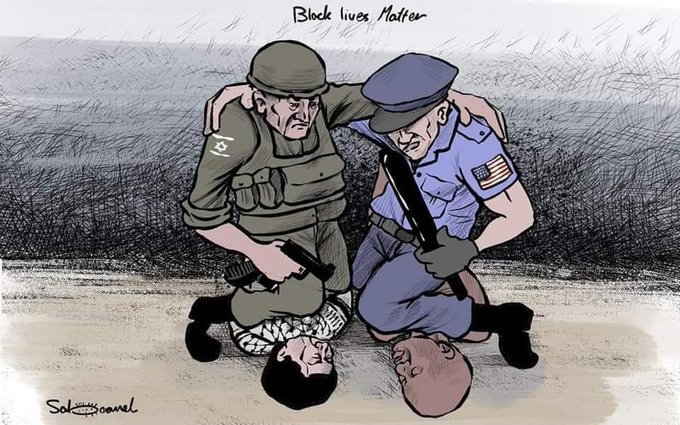 Haddad wrote that : Everything in the world they will exploit to incite against Israel. Even spreading the coronavirus was blamed on Israel. Now they are using the horrific death of George Floyd to spread false hatred against us. For the Anti-Israel groups all methods are legitimate to harm us. We must fight back with all of our strength!
---
Follow DOJLife.com
---
Support DOJLife.com